AfyaPlus Organization Hand over Hand Washing Station to Miyomboni Secondary School
Afyaplus organization, represented by the Monitoring and Evaluation Officer, Mr. Nickson Shoo, and the Informational and Communication Officer, Mr. Agreyson Nyenza, recently handed over the hand washing station to Miyomboni Secondary School in Iringa municipal. These facilities will serve 576 students, teachers, and other school workers of the school where eight students can wash their hands at a time. This project aims to establish a culture of frequent handwashing, which plays a great role in safeguarding against diseases and improving community health. This was attended also by  Ward Officers from Gangilonga ward and Kitanzini Ward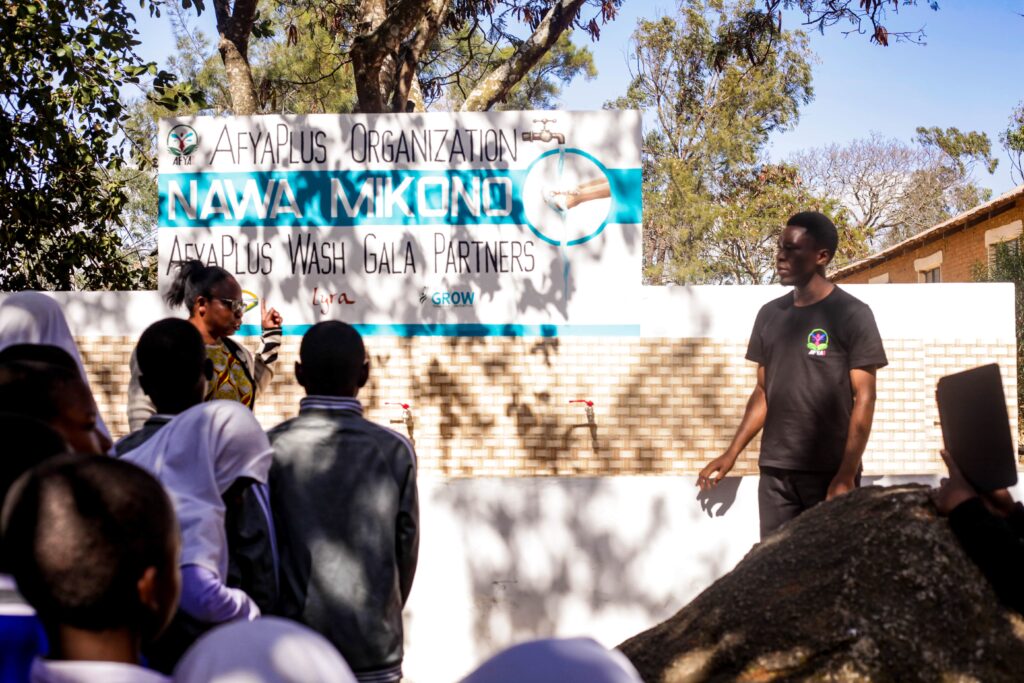 Washing hands regularly is one of the simplest ways to prevent diseases. It helps to stop the spread of germs and keeps us from getting sick. With the new handwashing station, Miyomboni Secondary School can teach students, teachers, and staff the importance of cleanliness and help them develop healthy habits.
Ward Education Officer explain its crucial to practise hygiene behaviours  in order to stay healthy. Also thanked Afyaplus Organization and reminded the community about taking care of their health. The officer stressed the importance of students using the handwashing station effectively and regularly. Ignoring simple hygiene habits, like washing hands properly, can lead to expensive hospital visits and a lot of suffering for community members. By taking proactive steps to promote health and hygiene, the community can reduce the number of individuals suffering from preventable diseases.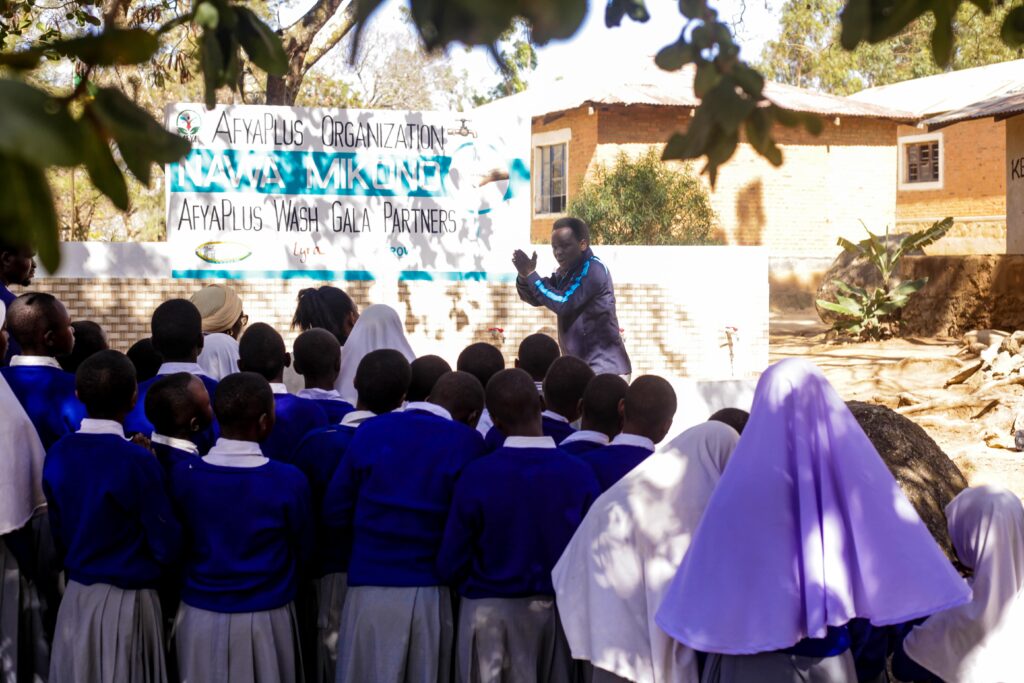 We also got a chance to conduct awareness session to school students , teachers Local government officials and other school workers on steps of washing hands properly, moments of washing hands and how its vital to do it frequently. The Afyaplus organization extends its heartfelt appreciation to the school for collaborating on this essential project. The cost-sharing initiative exemplifies the shared vision and commitment to improving community health. Afyaplus recognizes the invaluable support received from the school, which made this project a reality. The organization remains deeply grateful for the opportunity to contribute to the well-being of Miyomboni Secondary School and its community.
Construction of Hand washing Station in Miyomboni Secondary School, It's is a big step in promoting health and cleanliness at the school. This useful tool will help students, teachers, and school workers wash their hands regularly, making the school a safer place and lowering the chance of getting sick. The teamwork between AfyaPlus Organization, Miyomboni, Gangilonga ward, and the school leaders shows how working together can make a positive impact on the whole community. Let's celebrate this achievement and keep working towards a healthier future for everyone.
 We also express a Gratitude to all Afyaplus 3rd WASH Gala partners for making this possible.