Safe Pad Lab Project Empowering School Girls
In a recent article published on the UN Swahili website https://news.un.org/sw/story/2023/07/1164172 , it was reported that the Safe Pad Lab Project, implemented in the Iringa region since last year, has been making a remarkable impact. This Project, led by the Afyaplus Organization and its Founder and Executive Director, Suzan Yumbe, aims to address the challenges faced by school girls during menstruation. Fifteen Safe Pad Laboratories have been established, becoming a beacon of hope for young girls in the region. These laboratories not only produce sanitary pads designed to last for two years but also offer comprehensive education on safe menstruation and reproductive health. The curriculum has been developed collaboratively by regional health officers and other healthcare and education leaders, ensuring a holistic approach to this critical issue.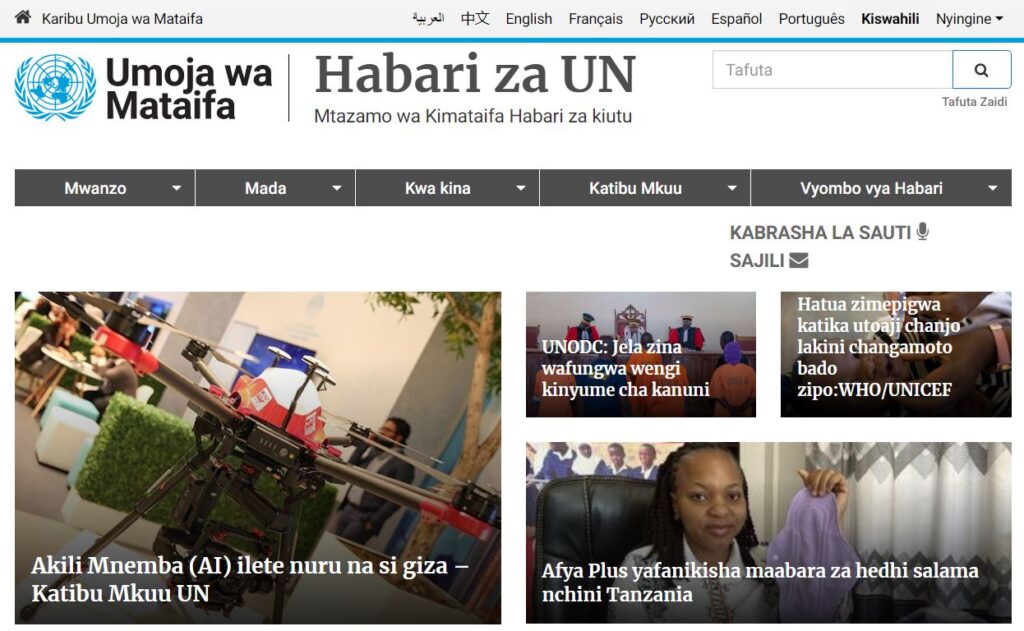 Speaking to Assumpta Massoi of the Kiswahili channel of the United Nations, Suzan Yumbe expressed her delight at witnessing the positive impact of the project firsthand in Iringa, Tanzania. The Safe Pad Lab Project is truly empowering young girls to embrace their education with confidence and dignity, breaking down barriers and fostering a brighter future for all.