Walsers Tanzania Charity Visit Afyaplus Organization
Afyaplus organization had the honor of hosting a special guest, Ms. Susie Roddick, the Managing Director of Walsers Tanzania Charity. This visit was not only a remarkable milestone for us but also an opportunity to strengthen the ties between our organizations.
Walsers Tanzania Charity has been a  program partner in our mission to promote comprehensive awareness training on Menstrual Hygiene Management (MHM), Adolescents, Sexual Reproductive Health and Rights (ASRHR), and Gender-Based Violence (GBV). Together, we have touched the lives of 924 students, both girls and boys, at Lyandembela Secondary School.
During Ms. Susie Roddick's visit, had the privilege of meeting with the Afyaplus Headquarters team. This meeting served as a perfect platform to get to know each other better and discuss Afyaplus initiatives and the progress we have made so far in reaching our community. It was a fruitful exchange, and we explored potential partnership opportunities to further amplify our impact.
One of the highlights of the visit was the training programme proceeding at  Lyandembela Secondary School. Ms. Susie Roddick joined us to witness firsthand how we conduct our sessions with the help of our dedicated community-based trainers. It was a day filled with inspiration and hope as we saw the impact of our collective efforts on the faces of the young students.
We cannot express enough gratitude for Ms. Susie Roddick's visit and the opportunity it provided to introduce her to the AfyaPlus community project. Her presence served as a testament to the power of collaboration, and we look forward to a brighter future as we continue together. Thanks again to Walsers Tanzania Charity for your partnership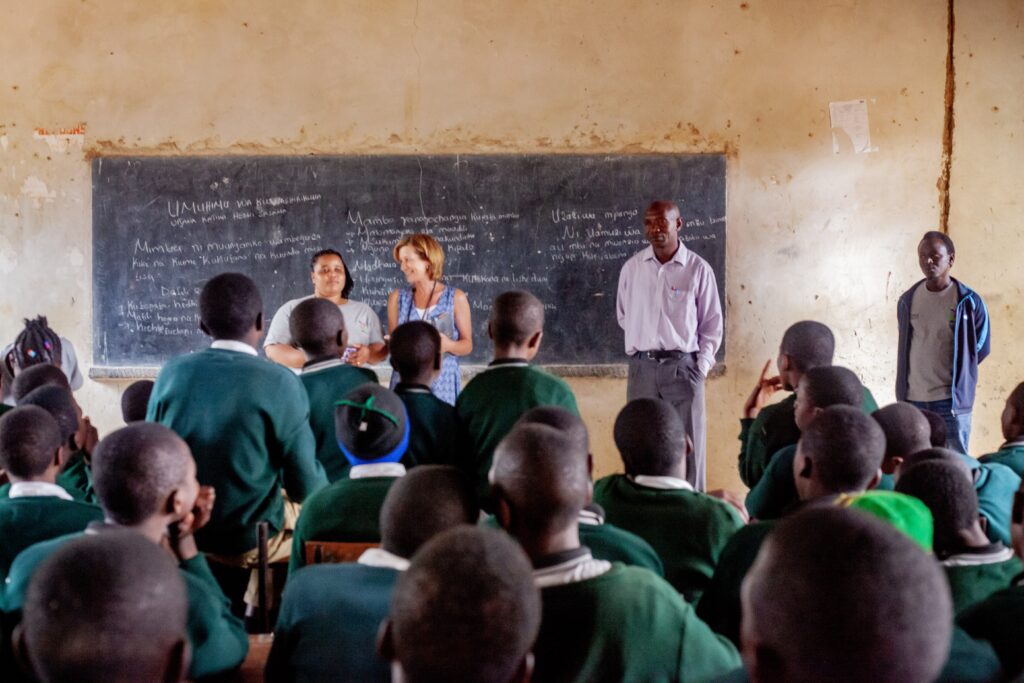 This visit was more than just a meeting; it was a step towards creating a better world for the young minds we serve, and we are excited about the journey ahead. Thank you, Ms. Susie Roddick, and thank you to our partners and supporters who make our mission possible. Together, we are making a difference, one step at a time.