The Safe Pad Lab Project Revolutionizes Menstrual Hygiene Management in Ipogoro Secondary Schools
In the heart of Iringa, a groundbreaking initiative is changing the lives of young girls in schools. The Safe Pad Lab project, a brainchild of Afyaplus Organization, has taken significant strides in revolutionizing Menstrual Hygiene Management (MHM) across 14 schools. The latest milestone? A visit to Ipogoro Secondary School, one of the beneficiaries of this innovative project.
The Safe Pad Lab project was conceived with the mission: to combat period poverty and ensure that every girl has access to proper menstrual hygiene products. How? By establishing a Reusable Sanitary Pad Laboratory and Conducting Awareness sessions on Menstrual Hygiene Management and Adolescents Sexual Reproductive Health. This laboratory, nestled within Ipogoro Secondary School, is a hub of empowerment, where young minds are taught to create their own reusable sanitary pads.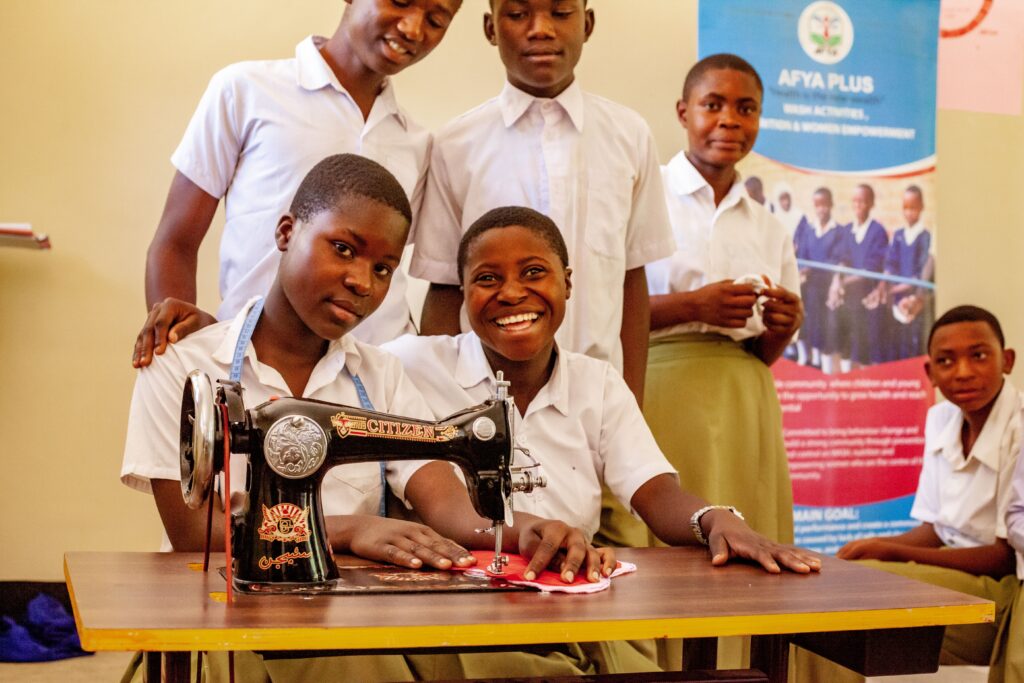 At the core of this initiative are the Community-Based Trainers (CBTs), the unsung heroes who play a vital role in teaching students the art of pad-making. Equipped with sewing machines, overlocking machines, and button machines, provided by Afyaplus Organization, these CBTs guide students in producing their very own reusable sanitary pads. The students in Ipogoro participating, numbering 131 in total, including 47 boys and 84 girls, actively participate in the process, learning essential skills that will benefit them for a lifetime.
The project doesn't just stop at providing machines; Afyaplus Organization also ensures the availability of top-quality materials. These materials, carefully selected and supplied to schools, consist of three layers, guaranteeing durability and comfort. The students, under the expert guidance of their CBTs, engage in sewing workshop sessions. These sessions are not just about creating pads; they are about imparting knowledge, instilling confidence, and breaking the taboo surrounding menstruation.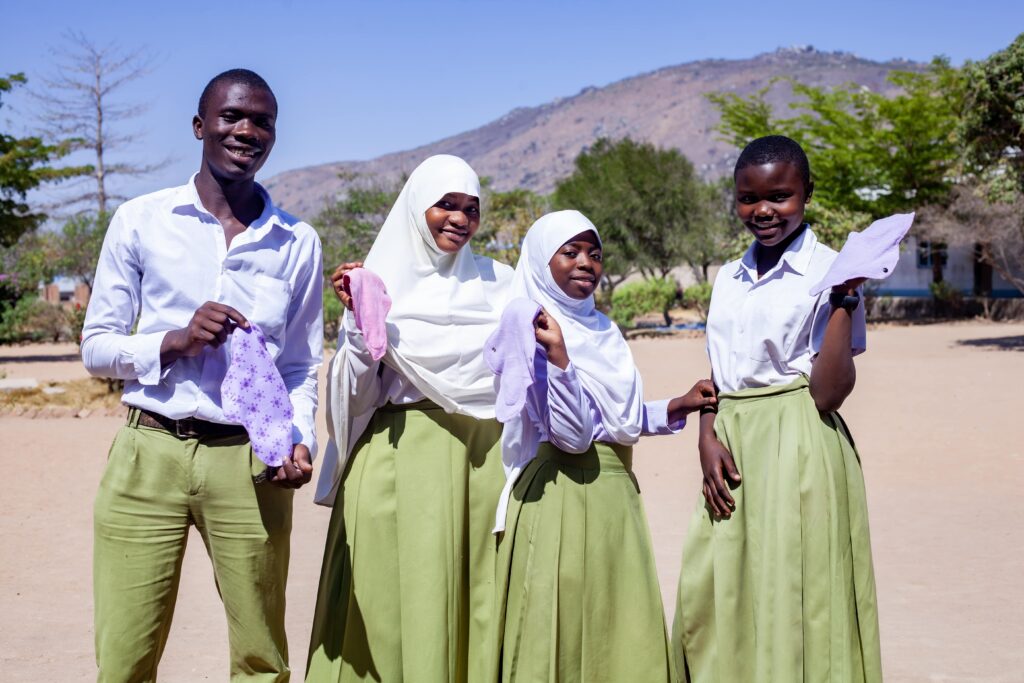 As the project nears completion in schools, the impact is undeniable. Reusable sanitary pads produced by this laboratory have become a beacon of hope for countless schoolgirls. No longer burdened by the lack of access to menstrual hygiene products, these girls can focus on their education without the worries that menstruation often brings.
In essence, the Safe Pad Lab project is more than just a venture in MHM; it's a transformative journey. It's about fostering independence, instilling confidence, and ensuring that every girl can embrace her womanhood with dignity. Thanks to the dedication of the Afyaplus Organization and the enthusiasm of the students and CBTs, Iringa's schools are witnessing a positive change—one reusable pad at a time. Together, they are not just stitching fabric; they are weaving a future where no girl is left behind.