Afyaplus partnership with Lyra africa to train 3166 students in nine schools of Iringa region
Afyaplus, in partnership with Lyra in Africa Organization, has successfully conducted awareness sessions addressing Adolescent and Sexual Reproductive Health and Rights (ASRHR) and promoting proper Menstrual Hygiene Management (MHM). During the period of July to August 2023, we reached a total of 3,166 schoolgirls across nine schools in Iringa. Specifically, 390 students from Madege Secondary School, 378 from Ilambilole Secondary School, 395 from Mazombe Secondary School, 308 from Ifwagi Secondary School, 394 from Maduma Secondary School, 338 from Lundamatwe Secondary School, 474 from Nyang'oro Secondary School, and 255 from Lulanzi Secondary School were benefited by our MHM and ASRHR awareness sessions.
Our sessions were designed to achieve the following objectives:
Educate and increase awareness of menstrual hygiene management and adolescent sexual reproductive health among school-going adolescent girls.
Dispel common misconceptions and myths associated with MHM and ASRHR.
Provide practical support to enable girls to learn and implement good menstrual hygiene management practices.
To accomplish these goals, we employed a variety of training methods, ensuring both interactive and classroom-based approaches. During interactive sessions, learners actively engaged in question-and-answer segments, scenarios, role-playing exercises, quizzes, and assignments. In contrast, classroom-based training sessions, led by Afyaplus project officers and community-based trainers, featured informative presentation slides and activities, including case study assessments.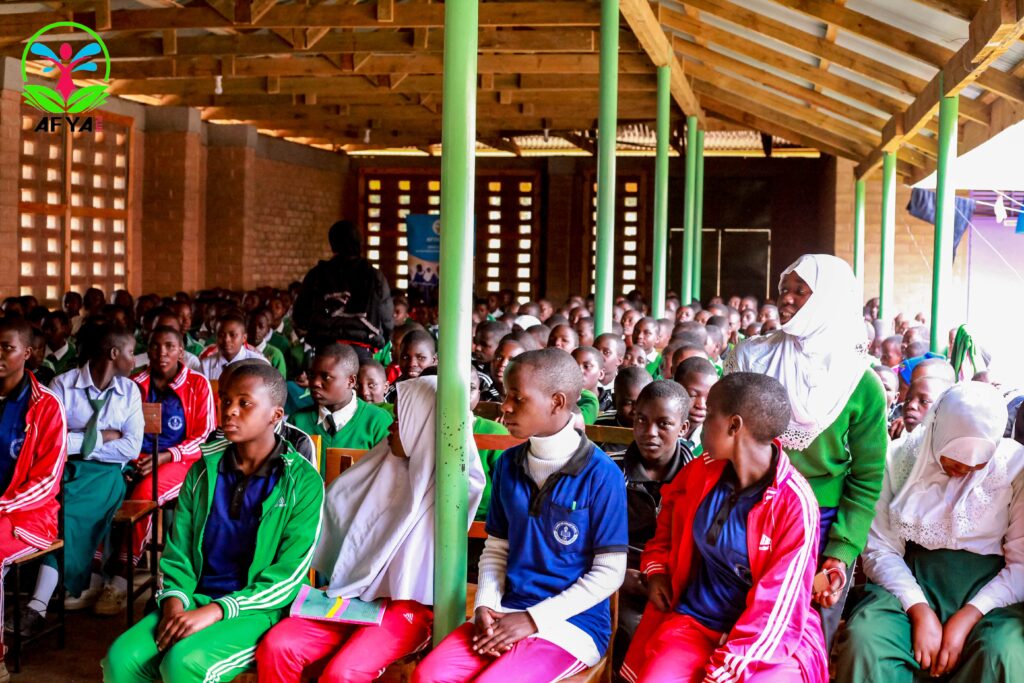 Our efforts were met with enthusiastic participation from the students, who eagerly absorbed the valuable information presented. They not only listened attentively but also demonstrated a deep understanding of the lessons shared.
Afyaplus successfully conducted awareness sessions on proper Menstrual Hygiene Management (MHM) and Adolescent Sexual Reproductive Health and Rights (ASRHR) for a total of 3,166 school girls across nine secondary schools in the Iringa Region. The students actively engaged in the sessions, asking questions, and pledging to share the knowledge acquired with their families and communities.
We also want to acknowledge the outstanding collaboration we experienced with Headteachers and other school staff. Their support greatly contributed to the success of these sessions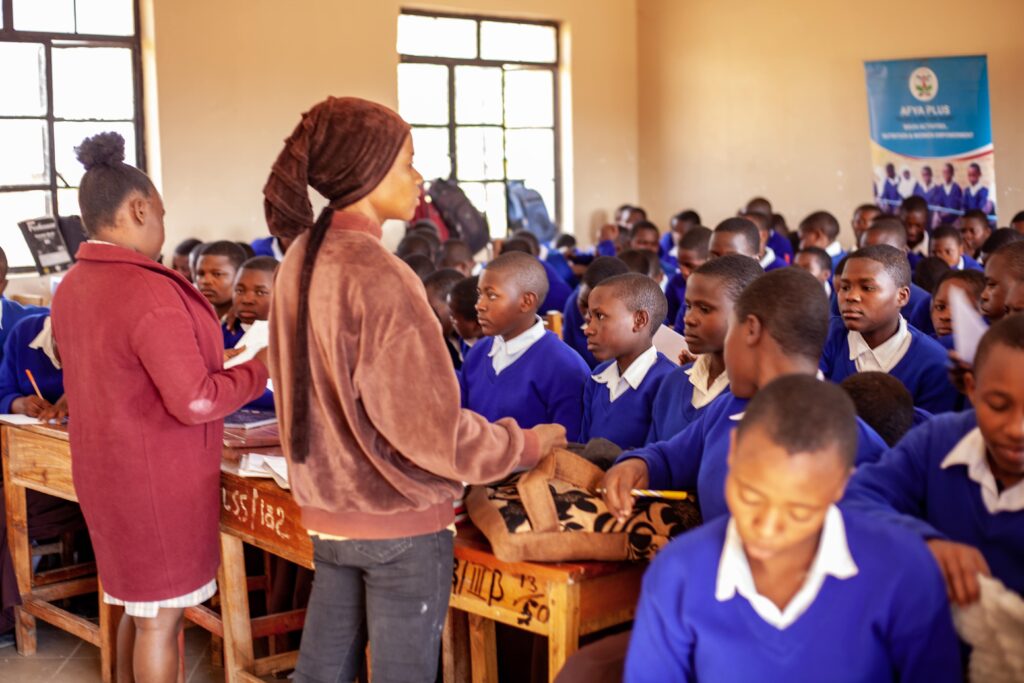 As we reflect on this endeavor, it's clear that the students greatly benefited from these awareness sessions. They expressed a desire for ongoing training, recognizing the importance of understanding their bodies, managing menstruation effectively, and protecting themselves from the risks associated with careless sexual behavior and early pregnancies.
By equipping these students with essential knowledge and resources to manage their menstruation, we not only address their basic health needs but also empower them to stay in school and pursue their educational dreams. We extend our heartfelt gratitude to Lyra in Africa for their invaluable support and collaboration in facilitating this training for these students.
Afyaplus sincerely appreciates LYRA IN AFRICA for their significant contributions, which have had a profound impact on the growth and success of our organization. Your partnership has empowered us to advance our mission and create lasting change. We are immensely grateful for your support on our journey towards a brighter future.