AfyaPlus Organization Hand over Hand Washing Station to Kalenga Primary School.
 Afyaplus organization, in partnership with Agronomos Sin Fronteras', proudly inaugurated a brand-new handwashing facility at Kalenga Primary School, in Iringa District Council. The event was graced by the esteemed presence of the Primary Education Officer, making it a truly significant and heartwarming affair. With immense enthusiasm, we successfully imparted proper handwashing techniques and their undeniable benefits to a total of 545 students,  teachers, and diligent workers. This collective effort is a testament to our commitment to fostering a healthier, more hygienic environment for all.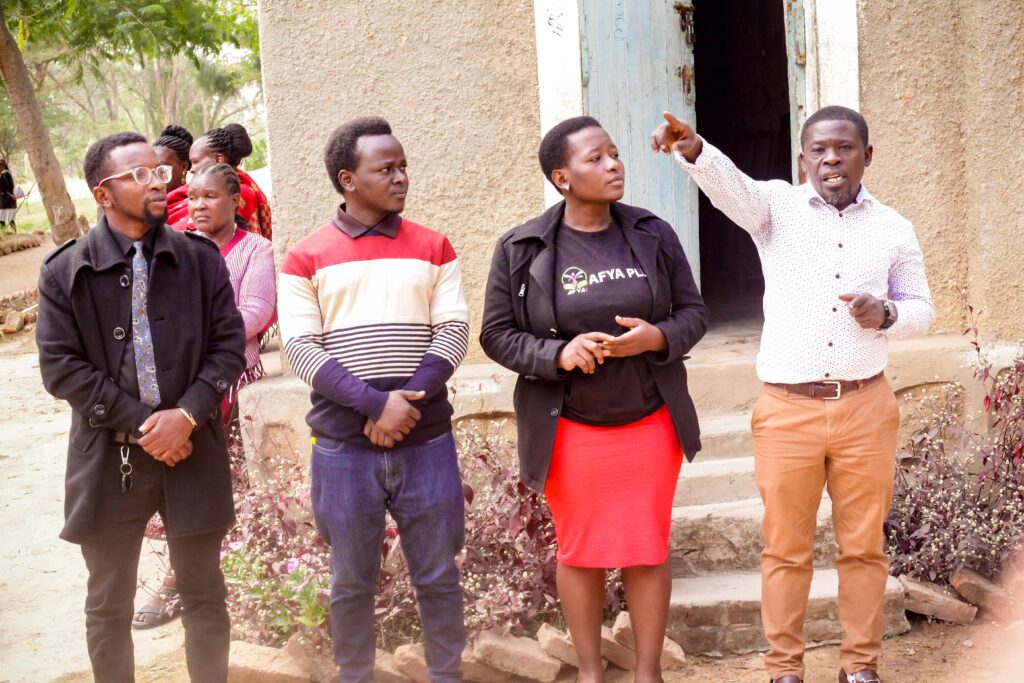 The Iringa District Primary Education Officer conveyed sincere gratitude for the instrumental role played in the construction of these vital handwashing stations across various schools within the district. A word of caution and encouragement resonated as well – the students and school management were reminded to uphold the sanctity of these facilities, ensuring they are utilized solely for their intended purpose. Safeguarding the infrastructure of these handwashing stations is imperative to ensure their sustainability. The directive to maintain their active operation was also emphasized, underlining the value of frequent and proper usage.
This achievement would not have been possible without the support of Agronomos Sin Fronteras, the diligent management of Kalenga Primary School, and the unswerving dedication of the District Primary Education Officer. Their collaborative efforts and unwavering commitment shine brightly, lighting the path towards a cleaner, safer, and healthier learning environment.
As we reflect on this significant step forward, we extend our heartfelt gratitude to all the stakeholders who contributed to the success of Afyaplus's 3rd WASH Gala. With the introduction of this new handwashing station, we anticipate a positive ripple effect throughout Kalenga Primary School, ultimately benefiting the entire school community and paving the way for a brighter, healthier future.